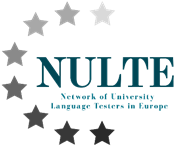 Using CEFR tools in language teaching - CEFR Companion Volume implementation toolbox (VITbox)
The European Centre for Modern Languages (ECML) project
The project aims to create a database of digital resources that will provide examples of how to apply the new concepts and ideas presented in the CEFR Companion Volume to foreign language teaching in academic and professional settings.
Users: teacher educators and teachers for self-study.
Materials: in English and French, with examples of tasks in a number of other foreign languages.
Accessibility: public with the possibility of adapting the materials for one's own training and didactic needs.
Main issues:
Course planning
Teaching, learning and assessment
4 language activities: reception, production, mediation and interaction
4 language skills: listening, reading, speaking and writing
Remote communication
Plurilingualism
Project coordinator:
     Johann Fischer, Georg-August-Universität Göttingen, UNIcert
Project participants:
    Laurent Rouveyrol, Université Grenoble Alpes, CLES
    Barbara Sawicka, Poznan University of Technology, SERMO
    Julia Zabala-Delgado, Universitat Politècnica de València, ACLES
Link to VITbox project website:  click here